Individual & Teams Cage Rentals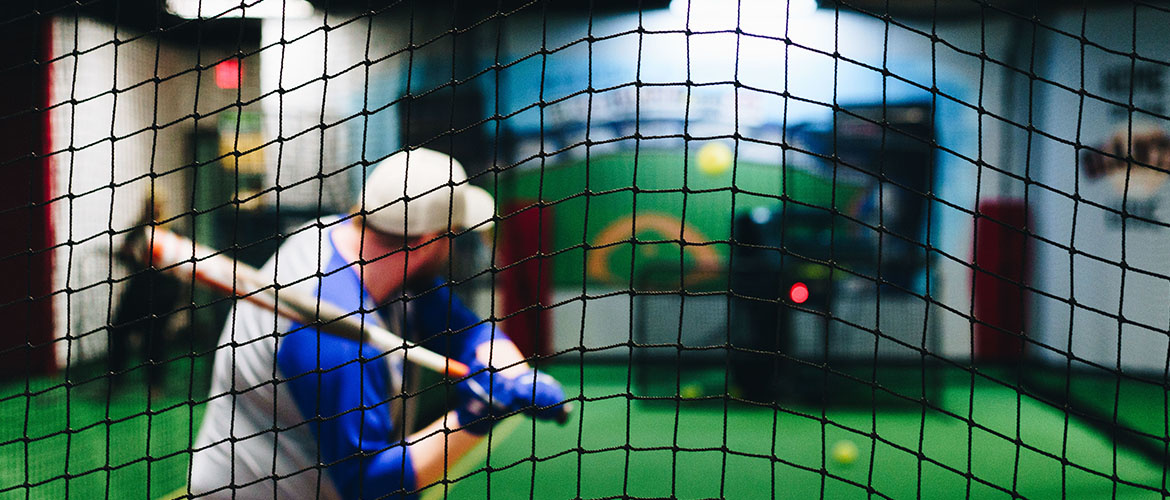 Evolution Sports is proud to provide two batting cages outfitted with popular HitTrax.
HitTrax™ is the first and only baseball simulator
A powerful combination of analytics and entertainment that has never before been available to indoor facilities.
Patent-pending technology delivers innovation to the baseball industry by measuring real-time data and displaying live results for immediate feedback. Analyze key performance metrics to identify tendencies before stepping onto the field.
Organize hitting leagues, tournaments & home run derby, and bring the excitement of the outdoor game into the facility.
With HitTrax, players are further engaged, in-depth performance reports are generated. 
Please call to book your appointment (587)410-4530 !
CAGE PRICING BASEBALL/Fastpitch/Slow-pitch ARE ALL ON THE HIT TRAX
INDIVIDUAL 1 HOUR $40
INDIVIDUAL 1/2 HOUR $30
MULTIPLE HITTERS 1 HOUR $60
MULTIPLE HITTERS 1/2 HOUR $40